Product Announcements
◆
Below you will find news and information about our latest product announcements. Check back regularly to stay up-to-date on news about our existing product lines.
Find Harmony with Arborite's New Collection
◆
Arborite offers high-pressure decorative laminates in a variety of patterns that deliver a contemporary look for both commercial and residential projects. Arborite products are known for their durability and versatility, and this new collection of designs extends this adaptability even further. Featuring playful solids, adaptable patterns, modern woods, and sophisticated metal looks, Arborite's newest collection is sure to inspire.
Simplicity & Authenticity
Arborite's new collection offers timeless and uncluttered aesthetics that minimize distraction within a space. By combining these mindful designs with the ease and versatility of laminate, Arborite delivers decorative surfaces that encourage reflection while embracing the material's functionality.
Complementary Designs
This new offering includes patterns and hues developed to create powerful spaces by complementing other materials. These products can be juxtaposed with whites and neutrals, and they can also be used to give context to concrete, oxidized metal, and other textures. These fresh designs harmonize with Arborite's existing collections to ensure cohesiveness.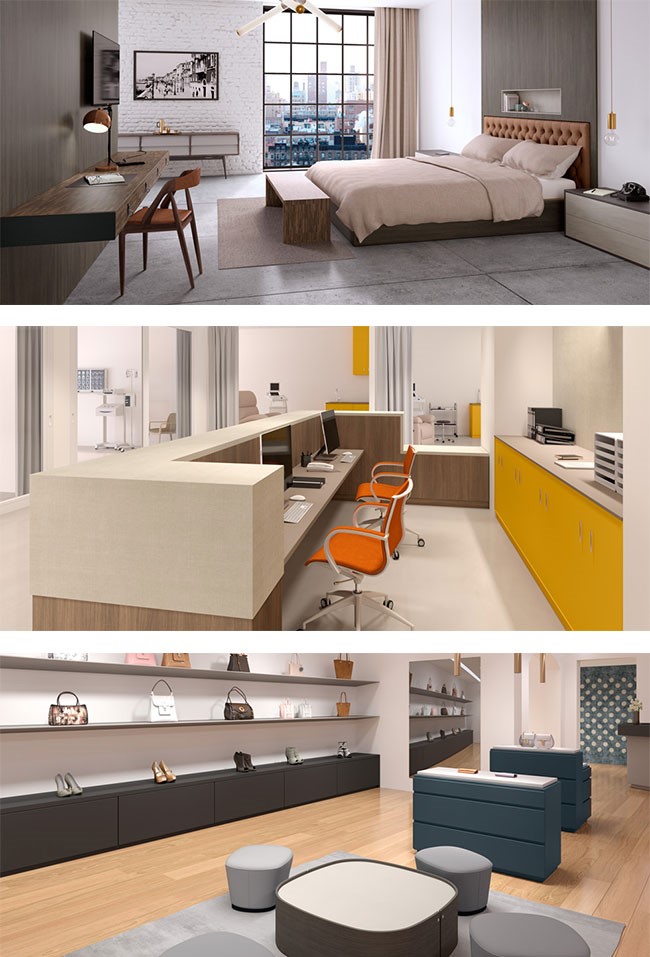 Announcing 5 New Collections from LM Hardwood
◆
Wider, Random Width, Handscraped, and Wirebrushed products as requested by many of our dealers! For more product info including warranty, finish info, and product swatches, visit LM Flooring.
Winfield HS Hickory
6 1/2" wide x 3/8" with random lengths up to 48" long.
4 colors - Pewter, Windsor, Charcoal, & Antique.
Falston HS Birch
6 1/2" wide x 3/8" with random lengths up to 48" long.
4 colors - Slate, Burrel, Anvil, & Relic.
Valley View Oak Open Grain
5" wide x 3/8" with random lengths up to 48" long.
4 colors - Natural, Gunstock, Mocha, & Winslow.
Hawthorne Hickory HS Random Width
Random width lengths up to 48" long.
3 colors - Pewter, Taupe, & Antique.
Weston Oak Brushed
5" x 3/8" with random lengths up to 48" long.
4 colors - Belfort, Weathered Stone, Castellon, & Taupe.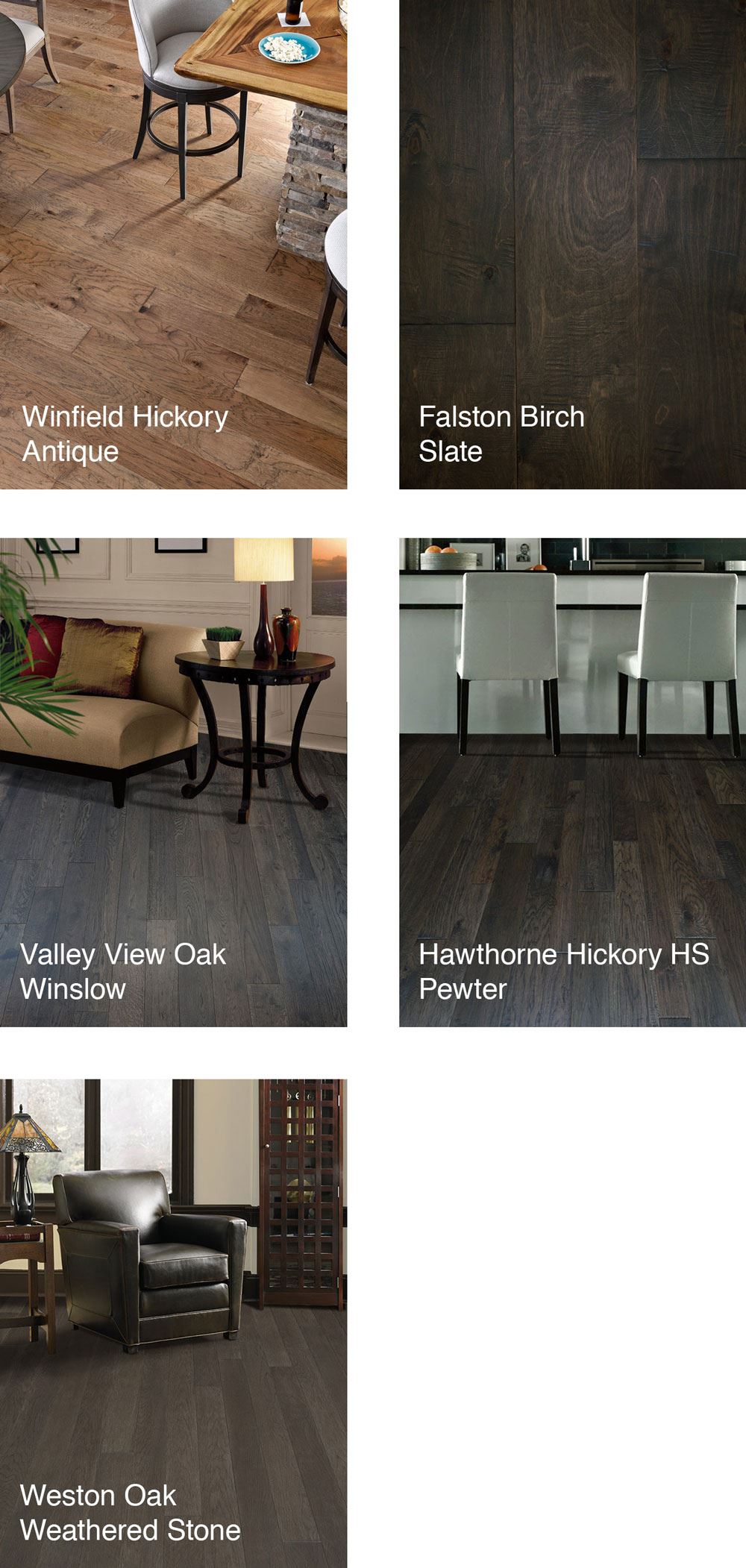 New Styles Added to the Trends in Ceramic Lineup
◆
Style, design, and value are the keys to Trends in Ceramic, and these new additions to the lineup will bring you the sharp styling and high quality you desire at a great value. With the addition of three new tile lines from Spain, Trends in Ceramic continues to bring you the best of the best.


Retro
With its rustic texture and high color variation, this wood look tile can add charm to any space. Retro comes in 8" x 33" tiles and is available in three colors: Country, Deep, and Nature.


Norden
The elegant simplicity of Norden offers many design possibilities for those seeking clean, sophisticated style. Norden is available in 8" x 33" and comes in three colors: Grey, Natural, and White.


Petranova
Available in 12" x 24" and 3" x 12", Petranova is the perfect fit for those who desire a natural, organic look. This line features high color variation and is available in four colors: Bone, Beige, Earth, and Grey.