Accuracy
We understand that accuracy and reliability are vital to the success of both our business and yours. Customer surveys have shown that our shipping, invoicing, and order accuracy is second to none, and we leverage various forms of communication to provide you with up-to-date information related to your needs and our product offering.
Survey
Our Service
Survey
Customer Survey Background
The survey results featured here were taken from a survey of several hundred flooring dealers that was conducted in late 2019.

Jaeckle Distributors regularly invests in market research to obtain key insight into which distributor attributes are most important to you and your business.

Feedback from our customers is vital to what we do, and this input enables us to continue providing you with excellent service now and in the future.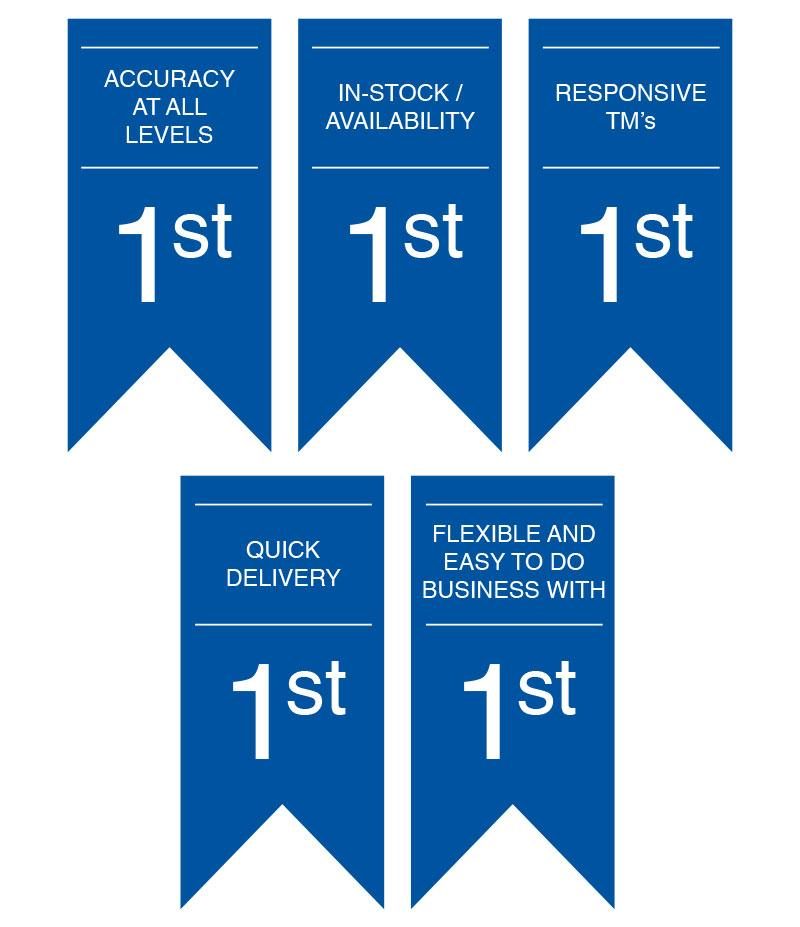 Our Service
At Jaeckle, we recognize that your time is valuable, and we want to provide our partners with the best experience possible. Our mission is to establish long-term partnerships that allow us to be an important part of your success, grow our businesses together, and have a little fun along the way.
Our responsive team is readily available to help with your flooring and surfacing needs.

Jaeckle's investments in technology result in effective training, ordering, and analysis.

Our online resources allow you to perform business functions at your convenience.

Local dealers rank us #1 in accuracy, product availability, and quick delivery.

We are dedicated to building lasting partnerships and growing our businesses together.