For Products
Jaeckle Distributors is proud to offer the highest quality products for both residential and commercial use. We partner with a wide range of manufacturers to bring our customers the best options on the market for carpet tile, LVT, hardwood flooring, ceramic tile, quartz surfacing, and more.
Wood
LVT
Adhesives
Commercial Flooring
Tile
Quartz
Laminate Surfacing
Solid Surface
Wood
The Jaeckle Distributors hardwood flooring lineup includes a wide range of options, and our products have been carefully selected to cover all of your customers' preferences. With solid and engineered wood products ranging from basic to luxury, our selection offers possibilities for every price point and design aesthetic.
Our products are sourced from both North American mills and mills around the world.

Jaeckle's hardwood flooring selection contains price-sensitive options ranging from builder to premium.

Compact and customizable display options enable you to display the products that are most relevant to you and your customers.

Line-specific benefits include customizable options and room visualization.

Hardwood brands that we represent are not available for purchase in box stores.

Our Jaeckle TMs can provide specific product details and selling stories to help you sell each hardwood line.
Quick Tips
Custom hardwood flooring options can give your customer full ownership to choose their perfect look. Ask your Jaeckle TM about custom style, width, finish, stain, and species options!

Some hardwood lines include touch-up products that your customers can use to keep their floors looking great longer. Your Jaeckle TM can provide information on these products.

Jobsite conditions are the most important factor in a successful hardwood installation! NWFA guidelines should always be followed when installing wood flooring. Your TM can also provide guidance on the hardwood installation process.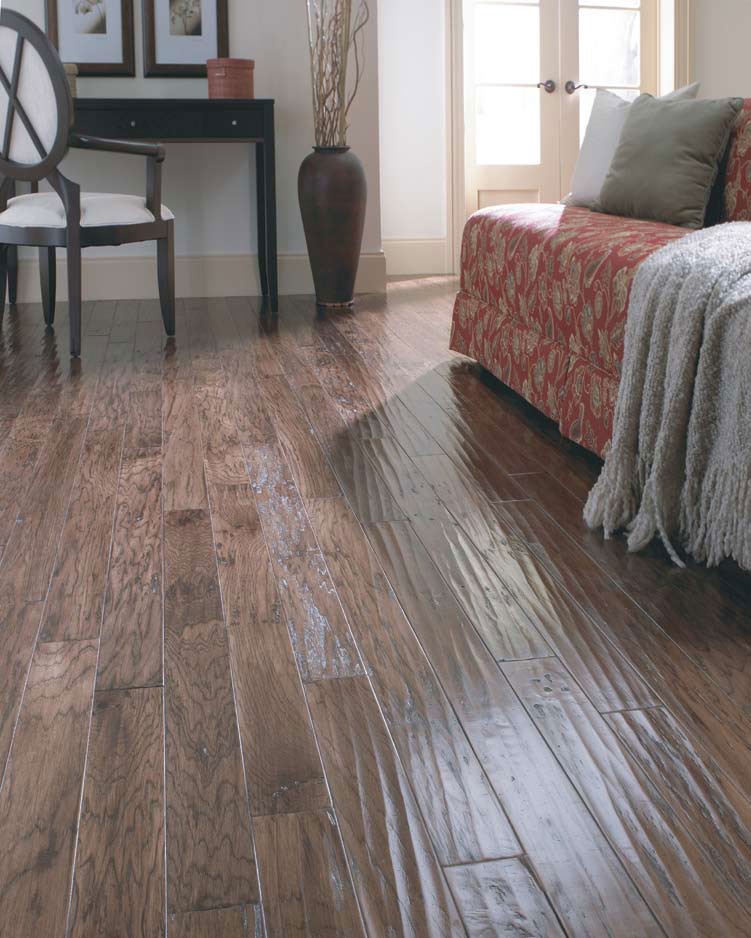 All products not available in all areas.
LVT is one of today's most popular flooring categories, and demand continues to grow for luxury vinyl and rigid core products. Jaeckle Distributors is dedicated to bringing you the highest performing, most innovative LVT products on the market. With stunning visuals, exceptional performance, and unique product features, our selection is built to stand the test of time.
Our many different LVT and rigid product lines offer a variety of rigid, glue down, and click choices.

Our product selection includes a collection produced locally in Wisconsin.

Most LVT products offered by Jaeckle are stocked locally, offering many choices for projects requiring quick turnaround.

A variety of visuals and price points are available for both commercial and residential projects.

The Trends in LVT and Trends in Rigid collections can be viewed virtually in any space.
Quick Tips
For insight on which products are high performers in durability and other attributes, ask your Jaeckle TM! Our team can use their expertise to find the best material for your needs.

If you have a project that requires deep stock and quick turnaround, let your TM know. We can offer guidance on which products have high inventory, and this information can also be accessed through our online Business Portal.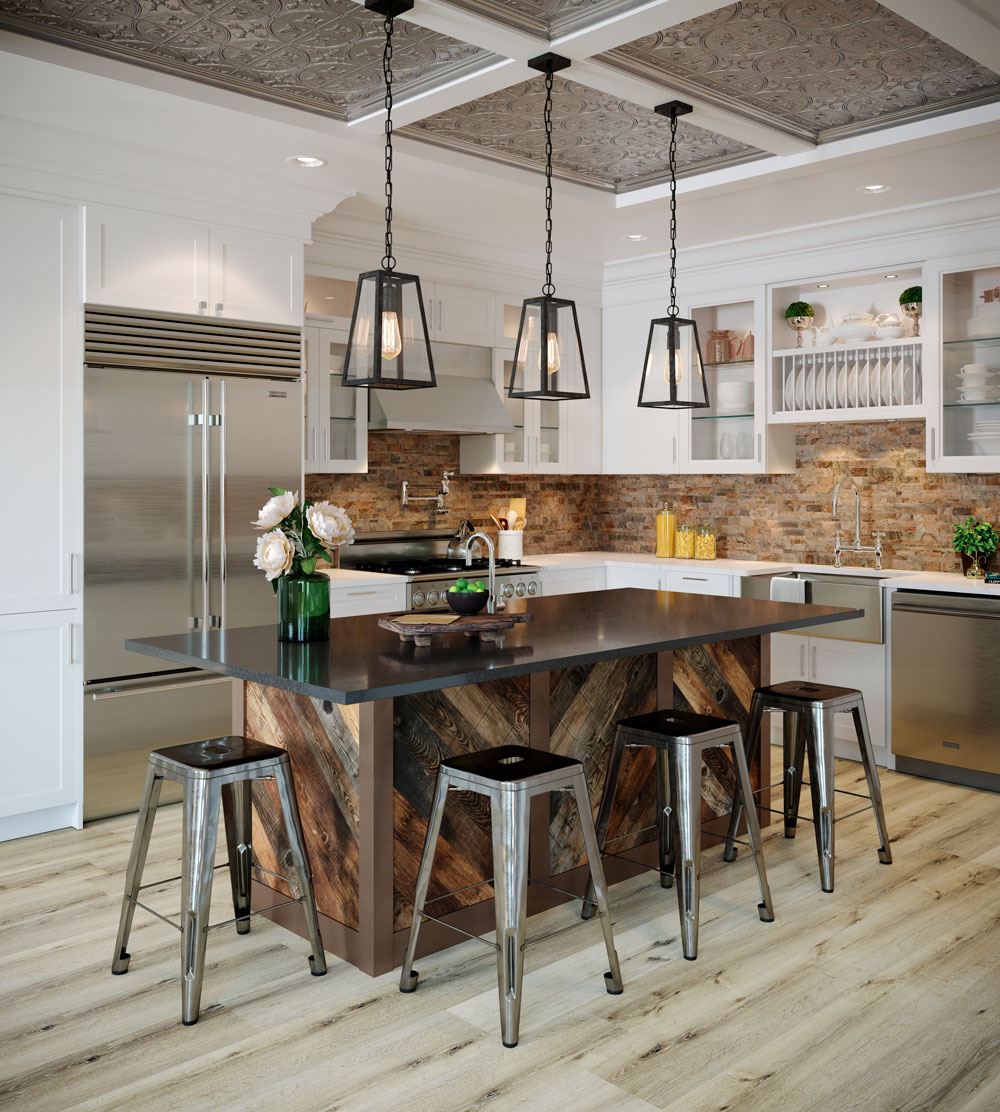 All products not available in all areas.
Adhesives
Jaeckle Distributors partners with the top adhesive and setting material manufacturers in the flooring industry to provide solutions for all of your installation needs. Our deep inventory of adhesive products includes solutions for tile, vinyl, hardwood, and more. Whatever your project may be, we have an adhesive to meet your requirements.
Our adhesive selection includes solutions for tile, vinyl, wood, waterproofing, and surface prep.

System warranties and job-specific warranties are available depending on your specific project.

We offer deep adhesive inventory that is stocked locally for easy pickup or direct jobsite delivery.

We have the products and expertise to cover horizontal, vertical, and special system installations.

Jaeckle TMs offer extensive knowledge on preventing installation failures in harsh Midwestern weather.
Quick Tips
Looking for a trustworthy epoxy mortar or grout? Jaeckle offers options from multiple manufacturers, and these products require no additional maintenance aside from routine cleaning.

Are you in need of a product suitable for stain resistance, endurance of extreme temperatures, or other specific requirements? Check with your Jaeckle TM! Our wide adhesive offering includes products to meet any specifications you may have.

Both our TMs and our Customer Service team are excellent resources to help make your install a smooth experience. We're readily available to you and happy to answer any questions you may have.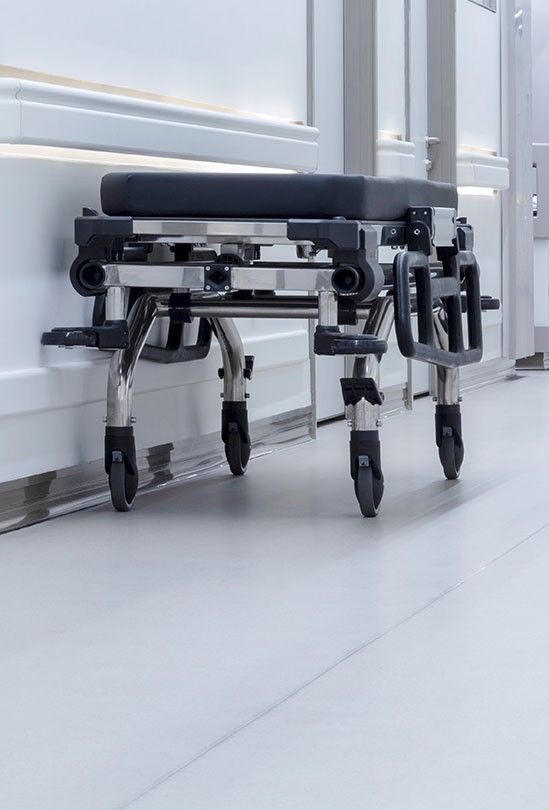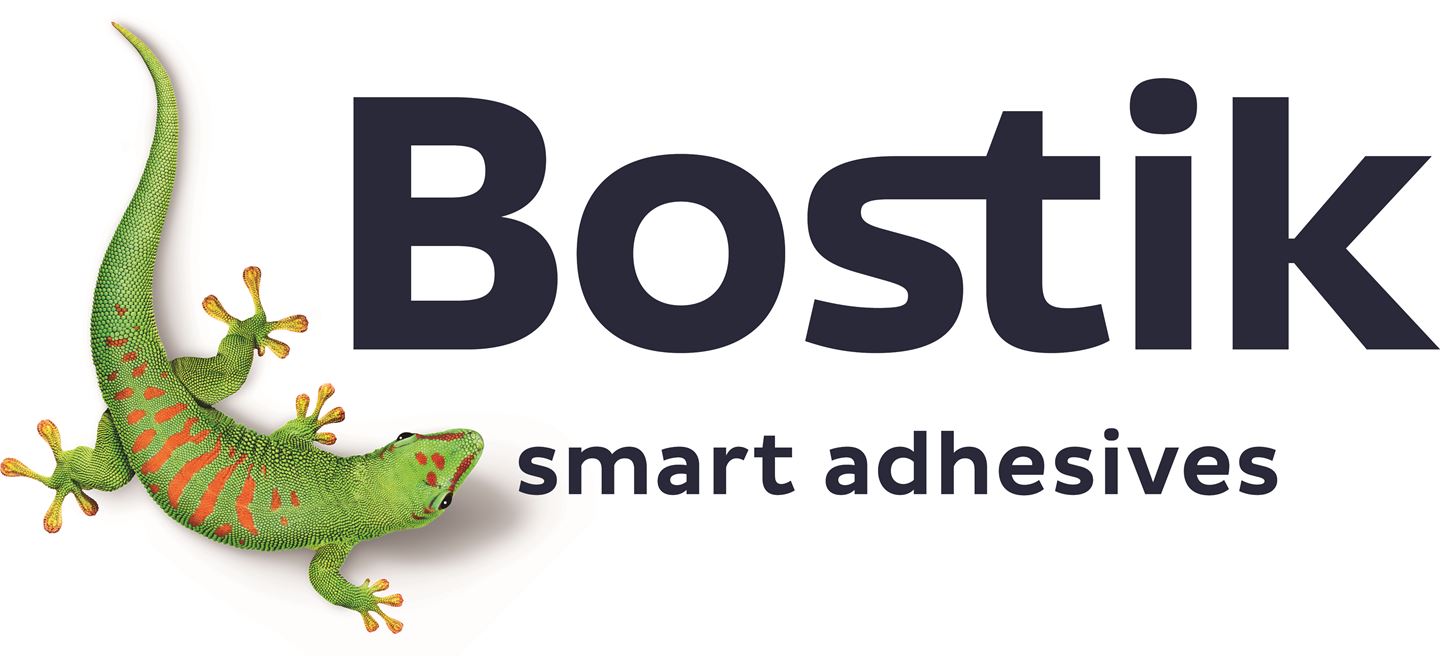 All products not available in all areas.
Commercial Flooring
Our expert team understands the importance of selecting products that meet both aesthetic and environmental requirements for commercial installations. Our comprehensive offering of commercial LVT products combines a variety of visuals with the high performance required within commercial spaces, and our product lineup also includes the finishing accessories needed to complete your next project.
Our knowledgeable commercial TMs can help you select the perfect products to meet your project requirements.

Homogeneous tile products are available from Jaeckle for maximum design capabilities.

FloorScore certified materials assure maximum environmental health.
Quick Tips
Use Jaeckle as a resource for your complete project needs! We have deep inventory of matching floor finishing accessories, including base and transitions, for commercial installation projects.

Samples of commercial flooring products are available on demand. If there are any sample materials you're in need of, let your TM know, and we'll get those samples sent your way as soon as possible.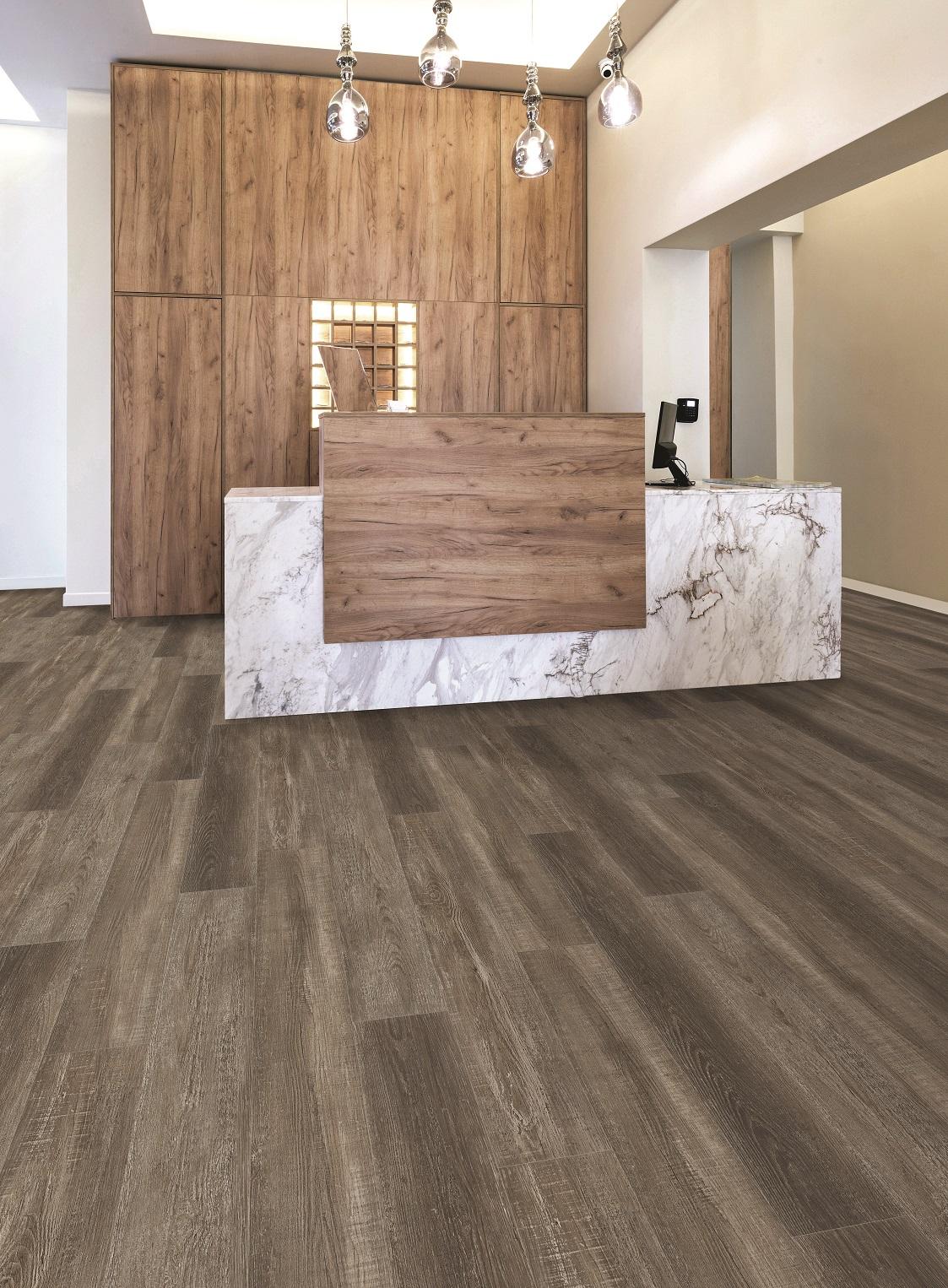 All products not available in all areas.
Tile
Following Jaeckle's acquisition of Premier Tile Corporation in 2018, our selection of ceramic, porcelain, and stone tile has expanded dramatically, as has our team's expertise on tile products. We continue to build our partnerships with new and existing tile and stone vendors in order to bring you the latest and greatest that the tile product category has to offer.
Our offering includes thousands of tile options from a wide breadth of manufacturers, making it easy to match an existing project or select the perfect product for a new project.

Tile products are sourced from domestic suppliers as well as partners worldwide.

Stocked products range from small wall tile up to large format floor tile.

Jaeckle's tile selection includes products for both interior and exterior projects.

The Trends in Ceramic private label line features room visualization technology that allows homeowners to see how products would appear in their own space.
Quick Tips
Looking to make a small area appear larger? Larger format tile creates less grout joints and increases the apparent size of a space.

When working with tile 18" or greater on one side, tile clips will be necessary to level the tile during installation. These and other installation accessories can be purchased through Jaeckle.

Use grout color as a design feature to customize tile's appearance rather than as a formality. Contrasting grout colors can add an extra pop to any tile installation.

Floor prep is vital to a successful tile installation. If you're ever in need of floor prep product information or recommendations, your Jaeckle TM can provide expert guidance.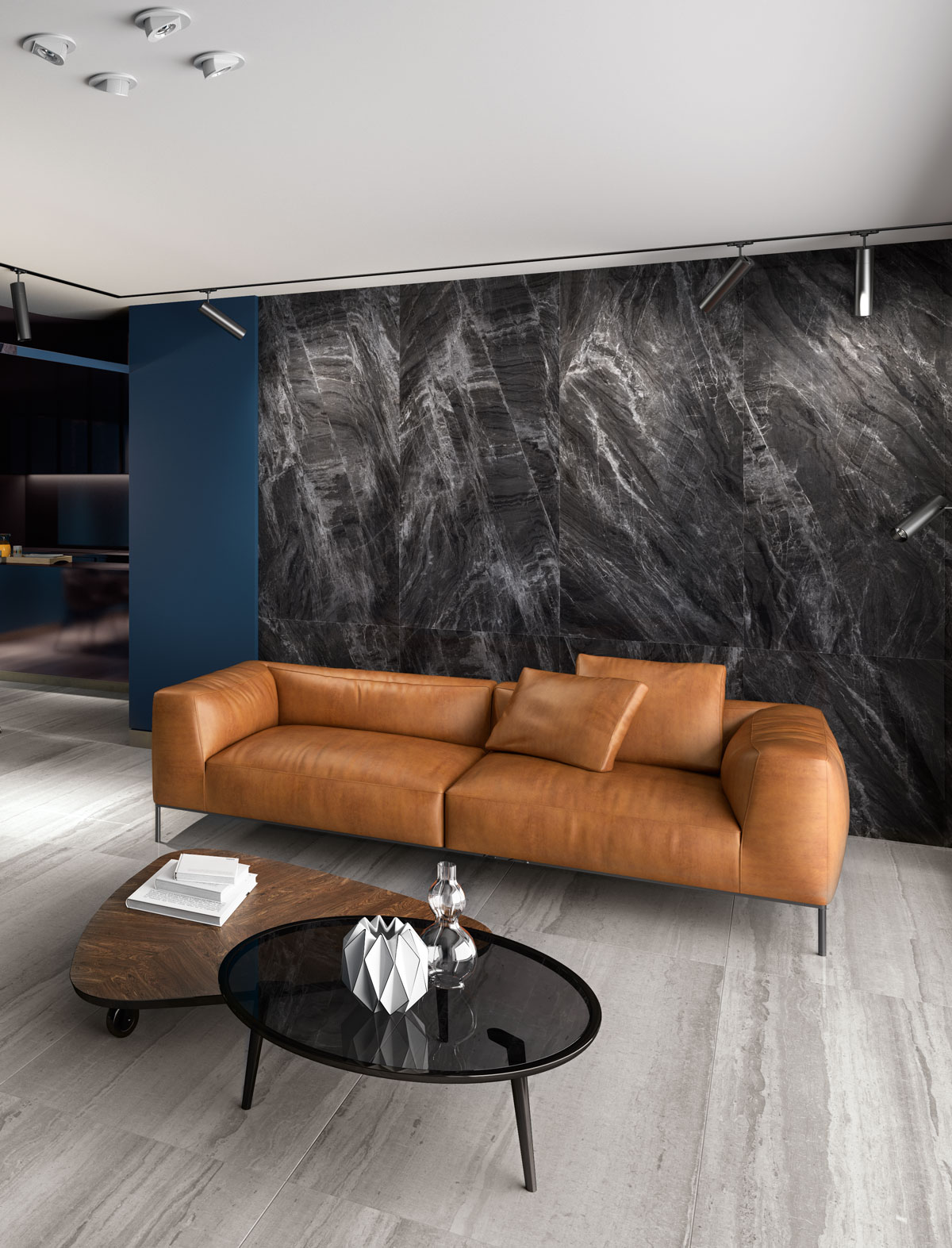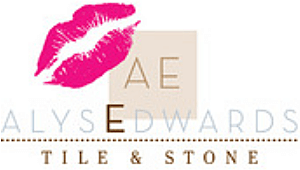 All products not available in all areas.
Quartz
As quartz surfacing materials continue to grow in popularity with homeowners, we continue to expand our selection to supply you with products that your customers will love. From polished Calacatta visuals to textured concrete looks, our offering includes something for everyone. Between popular brand-name products and our own private label collection, Jaeckle offers quartz to suit any budget.
Our responsive TMs provide product information quickly and accurately.

Knowledgeable surfacing reps can help you select the perfect product while keeping your budget considerations in mind.

Our selection includes cutting-edge designs and patterns reflective of current trends.

Jaeckle's private label quartz line offers high-end visuals with competitive pricing.

Multiple price points and material thicknesses are available to suit both residential and commercial projects.

Printed marketing materials make it easy for you to advertise to your customer.
Quick Tips
For surfaces that require extreme durability and cleanability, quartz is an ideal option due to its non-porous nature.

Is your customer looking for a low-maintenance surfacing option? Be sure to highlight that unlike granite, quartz requires no sealing to keep countertops looking great over time.

Coming Soon: With our Virtual View technology, your customers will be able to see what our Trends in Quartz surfacing products would look like within their own home. As a bonus, our private label flooring products can also be seen in the visualizer for those looking to remodel an entire space.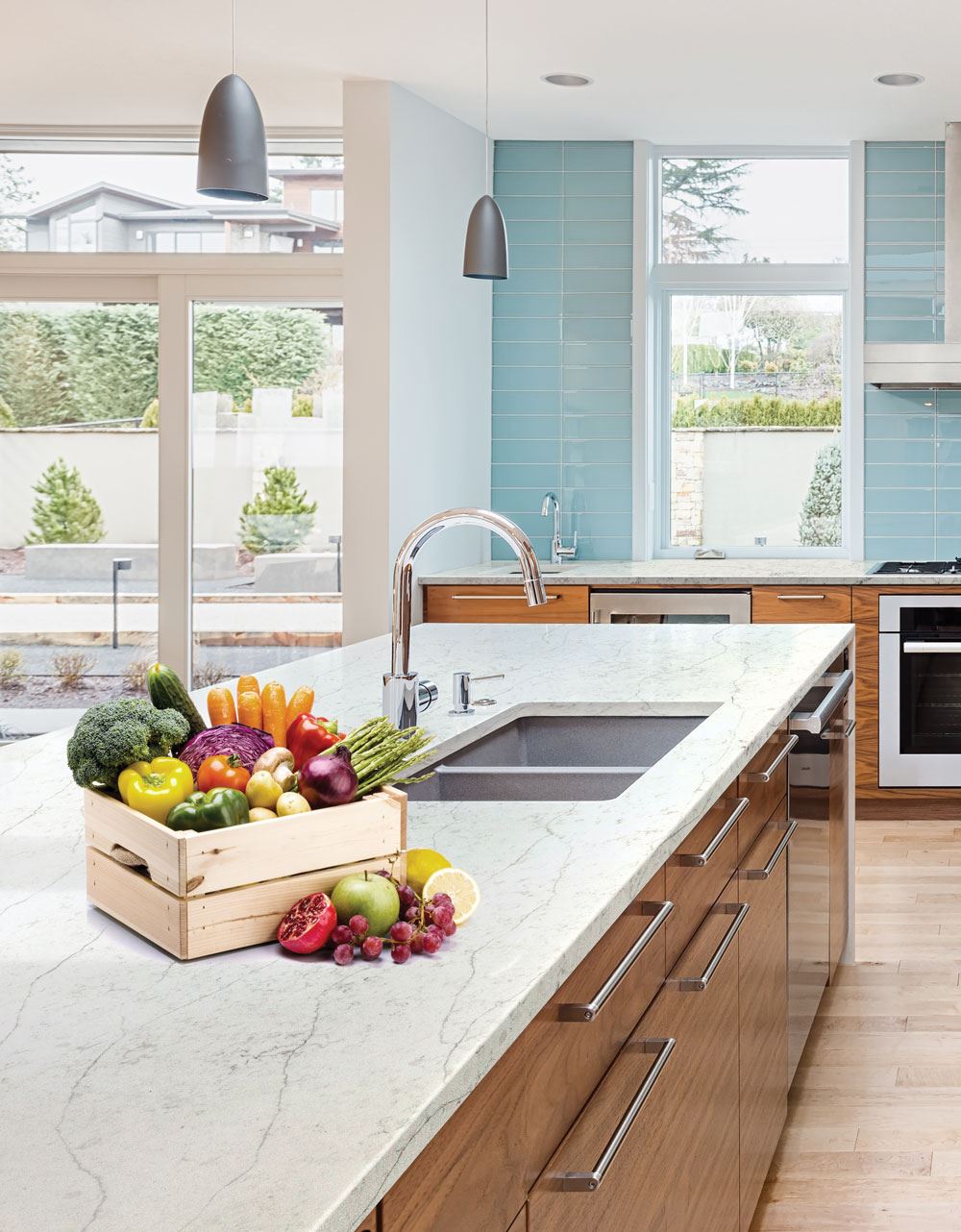 All products not available in all areas.
Laminate Surfacing
Our laminate surfacing lineup includes visuals and finishes perfect for both residential and commercial applications. Our vendor partners produce laminate materials that are beautiful, durable, and easy to fabricate, ensuring that your next project will go smoothly. As a company, Jaeckle has over 60 years of experience with laminate surfacing products, and our TMs offer extensive knowledge of this category.
With 60+ years of laminate distribution experience, our company offers expertise in the category.

Our TMs provide in-depth knowledge of line options that can save you time and money on your next laminate surfacing project.

Our offering includes a large selection of stone visuals that exemplify current surfacing trends.

Our laminate selection includes products with specific benefits, including fire-rated options and no-fingerprint choices.
Quick Tips
Looking for a surface that will keep its clean, crisp appearance despite frequent touching? Ask one of our TMs for information on our no-fingerprint laminate options.

Sometimes saving money on a project can be as simple as switching the finish on your laminate surfacing. Our TMs have an in-depth knowledge of finishing options and would be happy to help determine which finish brings the most value to your project.

If you're in need of sinks for your laminate countertop installations, we can provide solutions. As part of our surfacing product lineup, Jaeckle offers a variety of undermount sinks that pair perfectly with laminate applications.
All products not available in all areas.
Solid Surface
Jaeckle Distributors offers a vibrant spectrum of solid surface products in a broad range of patterns. In addition to our standard offering, our manufacturer partner provides the flexibility of custom options for any project requiring specific measurements or visuals. Whether your installation is residential or commercial, our solid surface products will pair beautifully with your flooring selections for a complete design.
Our solid surface products can be paired with our commercial flooring options to meet your complete project needs.

Cost-effective custom options are available to help you reduce labor and cut costs.

Contractor-specific sampling is offered to showcase timeless designs with competitive pricing.

Low minimums are required to produce custom logos, custom colors, and more.

Our product lineup includes acrylic solid surface and uniquely designed blended resin products.
Quick Tips
Solid surface is a fantastic renewable option for surfaces that may need to be refreshed over time. These products can be re-sanded as needed to freshen up their appearance.

Taking advantage of custom sizing is a great way to cut project costs! By ordering solid surface in the lengths and thicknesses you require, you can eliminate the costs of purchasing and trimming excess material.

In many environments, cleanliness of surfaces is an extremely high priority. Solid surface is an excellent choice for these spaces, as these products are antimicrobial by nature.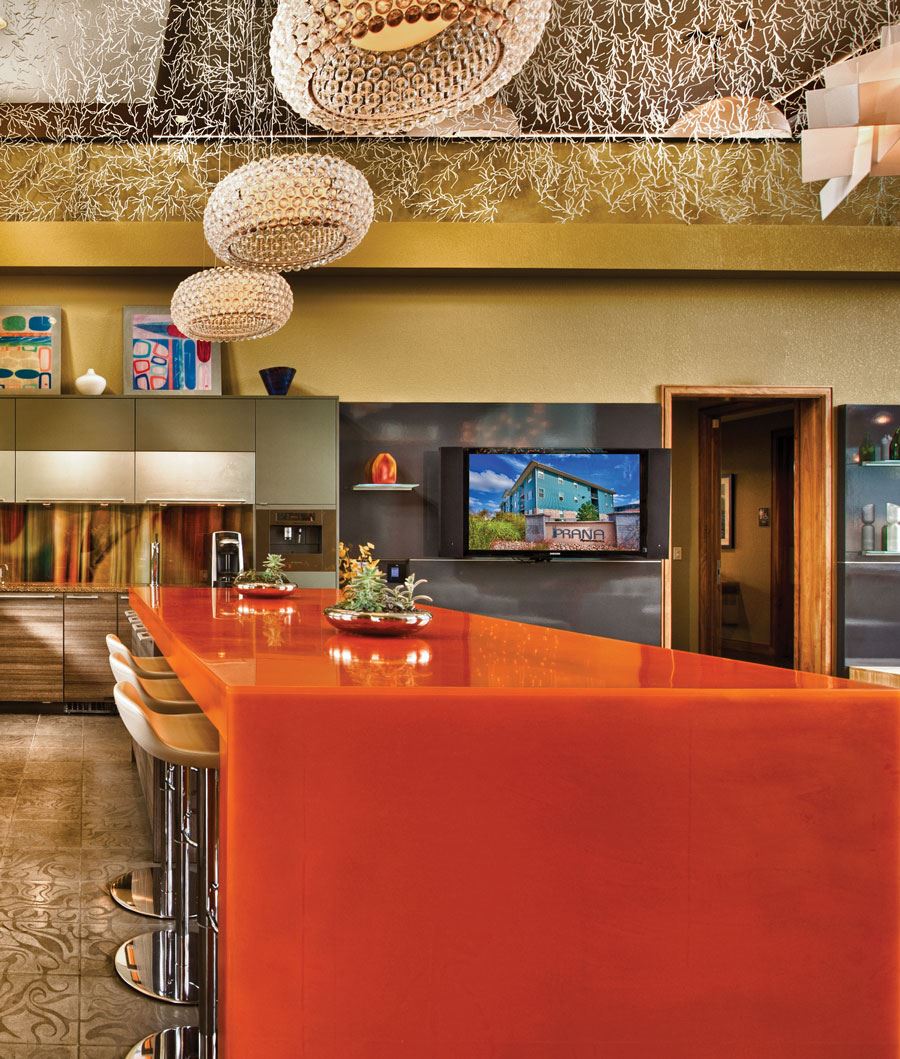 All products not available in all areas.