For Programs
At Jaeckle, we pride ourselves on our continuous drive to innovate and improve, and we have developed a number of programs to make business more efficient for both us and our partners. These programs are just a few of the many resources available to Jaeckle Distributors customers.
Value Engineering
Technology
Private Label
Large Volume Projects
Product Knowledge
Showroom Advantage
Value Engineering
At Jaeckle, we are constantly seeking to add value for our customers. Through value engineering, our goal is to continuously build on our partnership by assisting you with any business and project needs you may have. Providing accurate information, offering opportunities to swap product selections for similar products offering a greater value, and working with vendors to match product selections are just a few of the ways in which our team can add value.
Our team is devoted to efficiency and effectiveness from the beginning to the end of every project. Your Jaeckle rep can assist you with maintaining and managing project details.

We offer the support you need to help your business run smoothly and continue to grow. We can provide accurate and reliable information on pricing, material quality, lead times, and more.

Communication and transparency are things that we value highly, and we rely on these things to understand your priorities in order to develop a successful strategic partnership.

Your Jaeckle TM is dedicated to solving your problems and fulfilling your needs. We know the importance of realistic solutions, and we also strive to improve on processes even in the absence of problems.
Quick Tips
Our Jaeckle e-Services technology resources can help you create value for your customers. Through our online portals, you can check current inventory at any time to efficiently select the best readily available products for your next project.

If you're in need of a product that isn't shown in our offering, don't assume that we don't have it! Our large manufacturer network often enables us to match product selections even if they're not running line materials.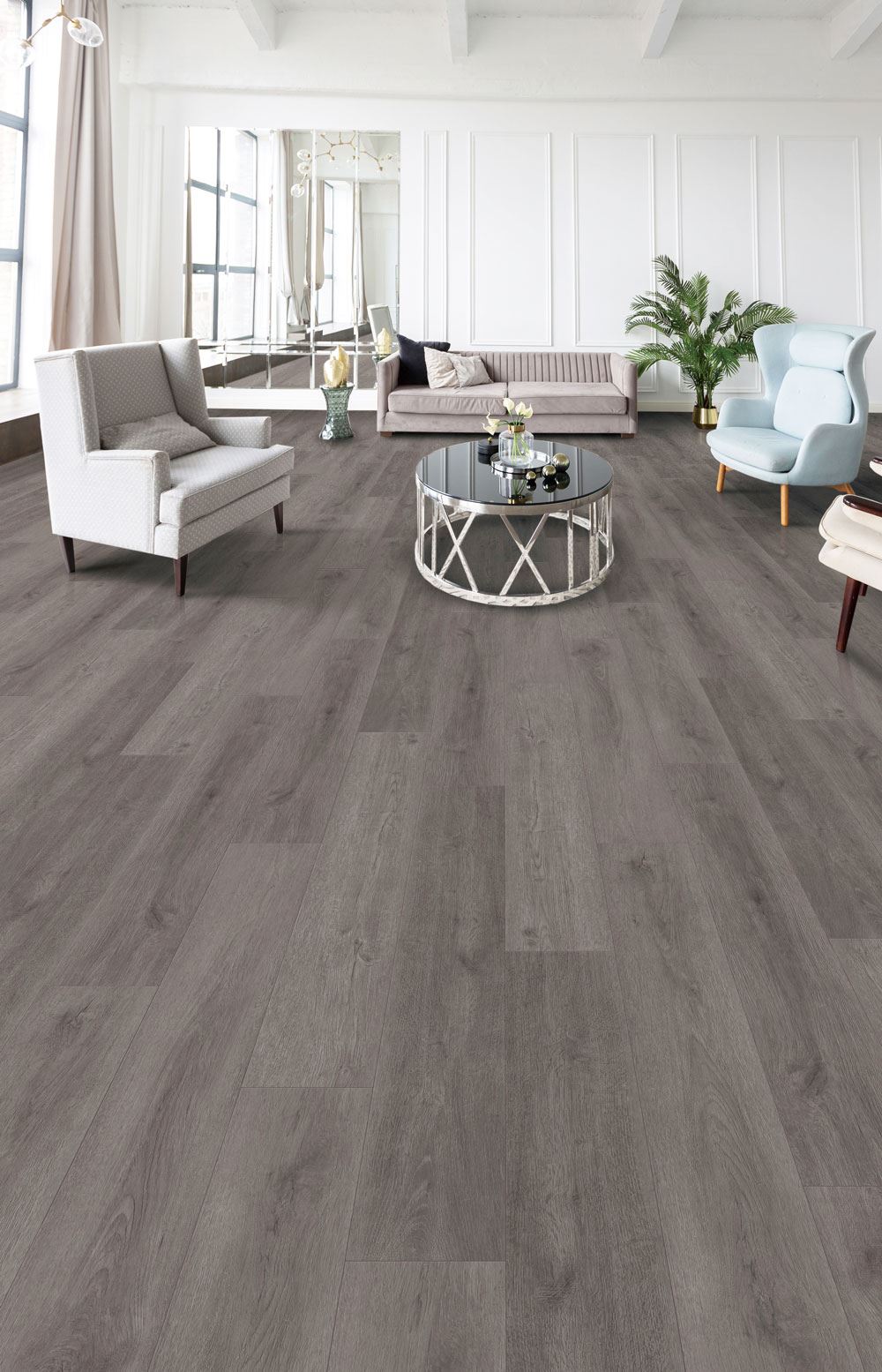 Technology
One of the Jaeckle Core Values is "Innovate to Add Value". In pursuit of that purpose, Jaeckle Distributors continues to explore, invest in, and implement technology that benefits our internal operational execution, our Territory Managers' ability to service their customers, and our customers directly. The e-Services and technology tools we provide to our customers are intended to add value for you and your customers and are highlighted on this card.
We utilize fcB2B compliant software that can help you by automating processes that are typically intensive and full of paperwork.

Our Jaeckle Business Portal enables you to place orders online and provides access to inventory information at any time of day.

The Jaeckle Distributors website offers industry news, product news, information about our products and manufacturers, credit and claims guidance, and more.

Our Trends website offers a detailed look at products within our Trends private line.

The Trends product website also offers you and your customers the opportunity to upload room scenes to visualize how these products would look in specific spaces.

The Jaeckle Closeouts website provides up-to-date information on discounted product pricing and availability.
Quick Tips
Are you interested in signing up to become a customer, signing up for our Jaeckle Business Portal, or signing up for B2B? Signup forms for all of these things are available on our Jaeckle Distributors company website.

Looking to refer potential customers to your store? Our Trends private label website can do just that! If you carry our Trends product offering, your store can be included in the site's dealer locator.

In addition to checking inventory and placing orders, the Jaeckle Business Portal also allows you to view invoices, check order status, view product information, and more! Contact your Jaeckle TM for a brief overview of these functions.

To keep you informed of the latest news and products from Jaeckle, we have a presence on several social media sites. Check out our Facebook, Twitter, and Instagram pages for regular updates!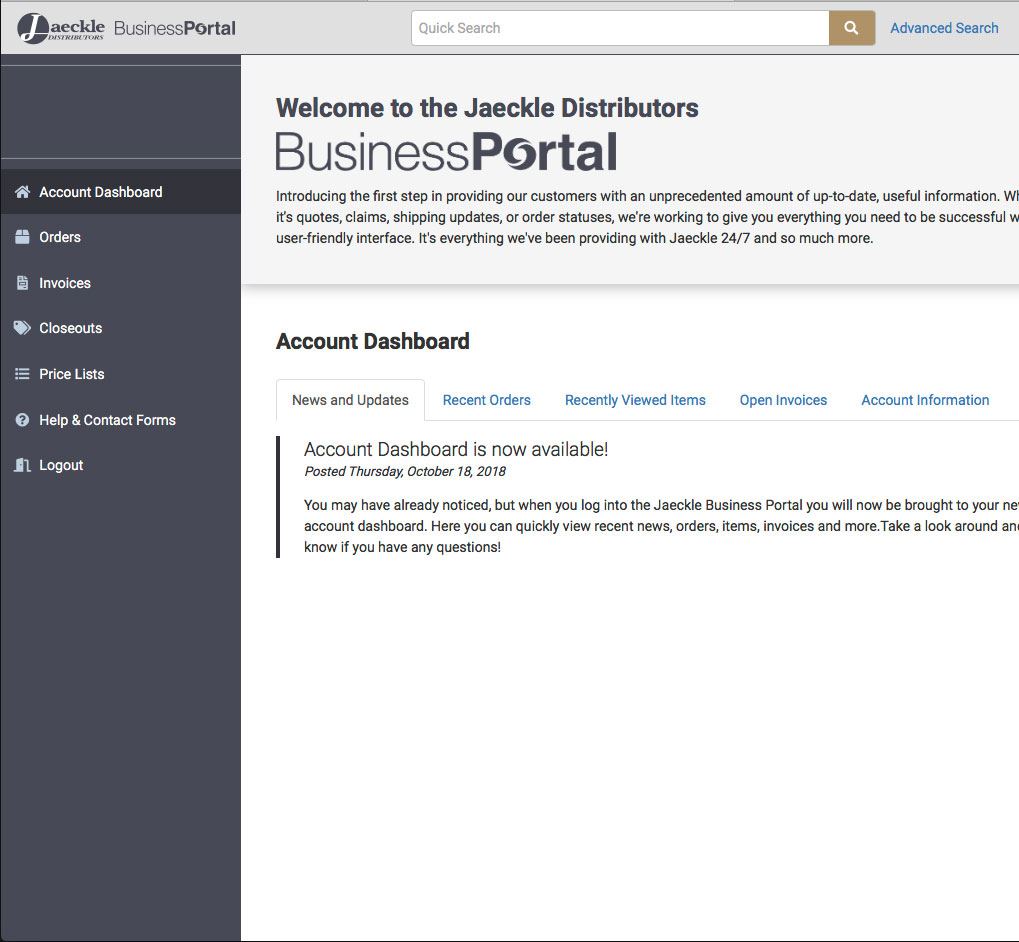 Private Label
Trends is a private label program developed by Jaeckle Distributors. As the name suggests, the mission of the Trends program is to provide fashionable, on-trend flooring looks, and Trends does this at a great value. The global sourcing of the line brings you the best products from around the world, and the line's room visualizer enables your customers to virtually view these floors in their own homes.
Room visualization software offers the ability to view our private label products in any space.

Our Trends private label is sourced from multiple manufacturers to provide an optimal product selection.

The Trends website includes a dealer locator that refers potential customers to those who sell the line.

Our private label website is customer-facing and provides information to the end user, making it a useful tool for both you and your customers.

Jaeckle's in-house marketing team can supply product imagery and social media marketing content for efficient advertising.
Quick Tips
If you would like to display your company's branding on product labels or printed materials, talk to your TM about custom marketing options. Our in-house marketing team has the capabilities to produce custom artwork for labels, booklets, and more.

For large volume stocking situations or large project opportunities, inquire with your TM about exclusive private label options. If the opportunity is large enough, we can work with our partners to create a custom style that would be exclusive to you.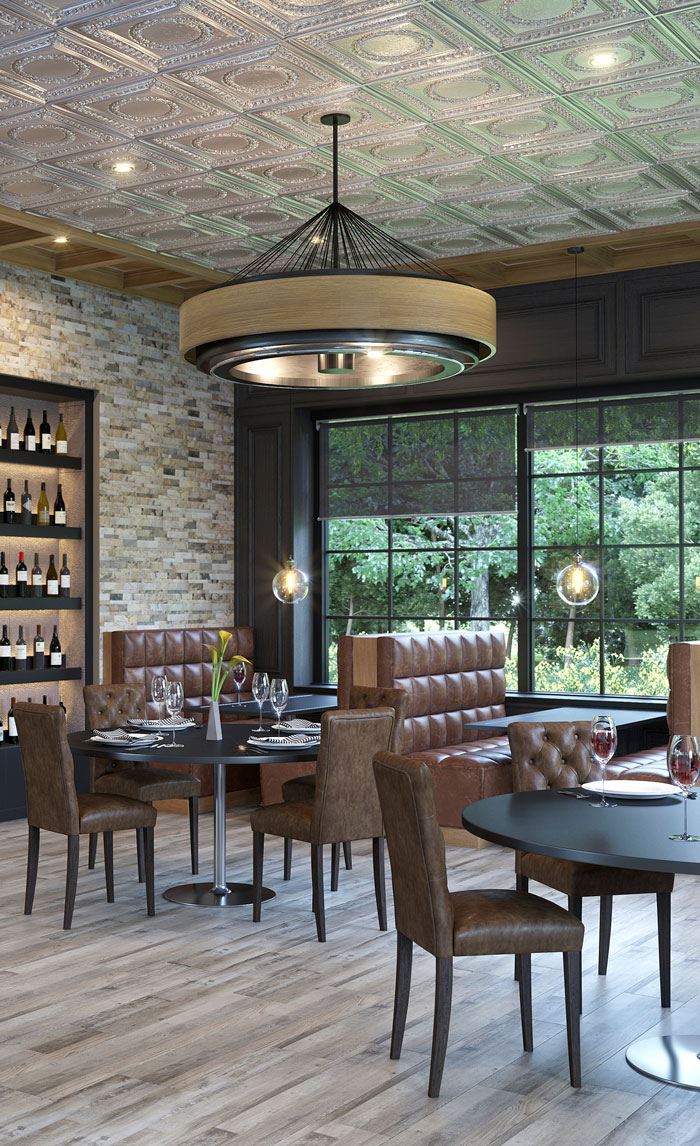 Large Volume Projects
With strong manufacturer partnerships and warehouse space throughout the Midwest, Jaeckle Distributors is positioned perfectly to assist our customers with large volume project needs. Whether you're planning for a future project or in need of quick turnaround, our deep inventory and our flexibility make it possible for you to get the products you need when you need them.
Value engineering opportunities can be found with both domestic and international partners. Domestic manufacturers can provide "just in time" delivery for projects that require it.

We provide solutions for all aspects of a project, from installation products to finishes.

Jaeckle offers logistical flexibility in terms of product shipment and storage. Product can be sent directly to your location or held in one of our many warehouse locations.

Our strong partnerships with manufacturers can streamline the process of placing custom or large orders. If you need to match certain specifications, we can often find a solution that will meet or exceed the requirements of your project and your budget.
Quick Tips
If your project is a good fit for direct container or truckload shipments, check with your TM about special pricing on these options.

For projects requiring quick turnaround, ask your TM about products with deep inventory readily available. Between our six warehouse locations, we stock millions of square feet of inventory.

Product exclusivity can be a fantastic selling point for any project, and we work closely with manufacturers capable of creating unique colors. Our team would be happy to help with the creation of custom materials for your next project.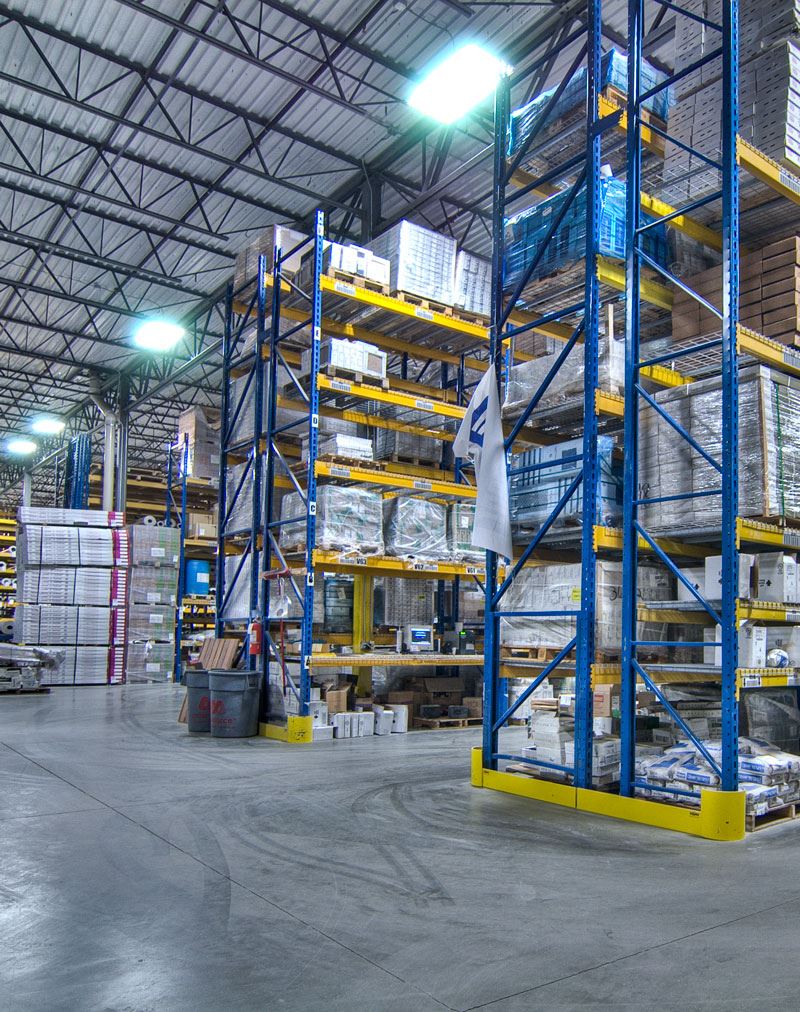 Product Knowledge
Product knowledge is a vital component of successful sales, and we are readily available to provide this knowledge to our customers' sales teams. Both our team members and our manufacturer contacts have the expertise to offer product knowledge sessions, and we can also provide you with literature that may be used to educate both your staff and your customers.
Our product management team and sales team are both readily available to present information on new and existing products to your sales staff.

We have strong partnerships with our manufacturers, and we frequently work with manufacturer representatives to offer comprehensive product knowledge sessions.

Our technological capabilities enable us to educate your sales team either virtually or in person.

Jaeckle's in-house marketing team produces marketing literature that your staff can use to learn more about products and present information to your customers.

We understand that each of our customers have unique needs depending on your customer base, and we have the expertise to tailor our presentations to meet those needs.
Quick Tips
Inquire with your TM if you need additional marketing materials. Our in-house marketing team is available as a resource to create sales tools as needs arise.

Do you have certain products that you'd like to learn more about? Reach out to your Jaeckle TM to request customized product knowledge sessions for your business and team.

In need of more information on our private label products? Our Trends website is an excellent resource for checking product specifications and viewing products virtually.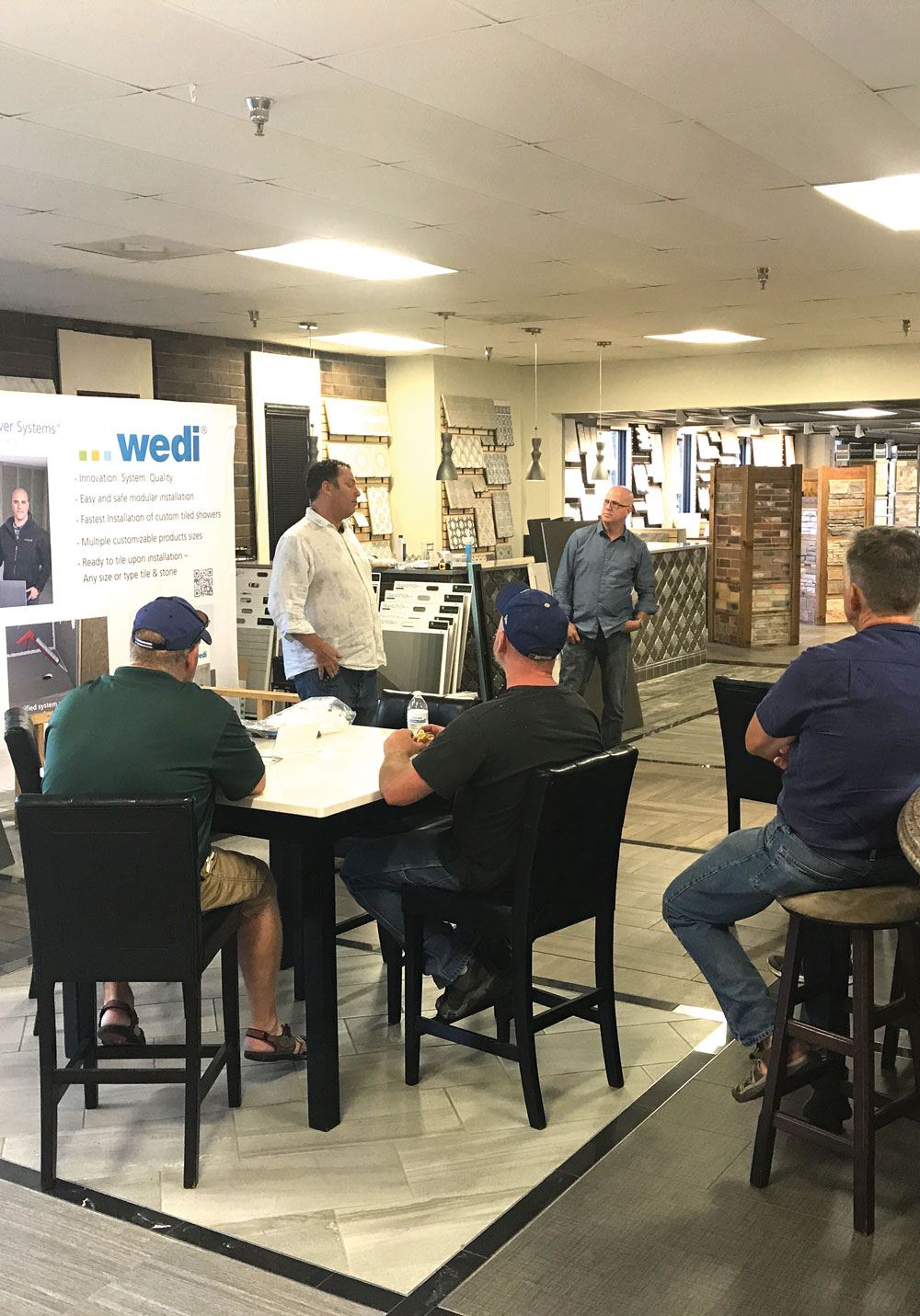 Showroom Advantage
Jaeckle Distributors offers several showroom locations that are built to function as extensions of our customers' showrooms. Our showrooms provide an opportunity for our retailers and designers to give their customers access to more products than they may be able to showcase in their own locations. Designers are welcome to use our showroom in the design process, and retailers can feel comfortable that their customers will receive hands-on assistance from our skilled showroom design team.
Our showroom experience provides visitors with one-on-one assistance from knowledgeable design professionals.

Jaeckle's design consultants offer extensive industry and product knowledge related to exclusive manufacturers and timely trends.

Our showroom spaces are built to function as extensions of our customers' showrooms.

Complete design guidance is available across a wide variety of flooring and surfacing categories.

Our showroom design team creates clear documentation for ordering after customer selections are finalized.

Follow-up support related to performance, pricing, material information, and cleaning is also available through our showrooms.
Quick Tips
A picture is worth a thousand words! When your customers visit our showroom, encourage them to bring images that inspire them and photos of where their products will be going.

Project-specific information helps our designers find finishes and color matches that will work best for the project. Cabinet, countertop, and paint details are all very helpful.

Bring us your plans! If you or your customer are building a home or addition that involves plans or drawings, these materials can help our designers familiarize themselves with the flow of the floor plan.