Product Announcements
◆
Below you will find news and information about our latest product announcements. Check back regularly to stay up to date on news about our existing product lines.
Florida Tile's new Serendipity series provides building blocks for inspired spaces.
◆
The Serendipity series, new from Florida Tile, encourages design exploration. With a smooth matte finish and six solid color options, this collection offers essential elements for both minimalist layouts and bold, daring installations.
Serendipity is available in traditional 12x24 and 24x24 formats that can create a sleek, elegant foundation within any space, and the collection also features a stunning 18x31 waterjet-cut diamond shape. These oversized diamonds can be mixed and matched to create endless patterns, reflecting the ability of this series to inspire captivating designs. Serendipity also includes warm and cool multi-colored triangle mosaics that offer additional opportunities to incorporate unexpected combinations of color and pattern.
To learn more about the Serendipity collection, reach out to your Jaeckle TM!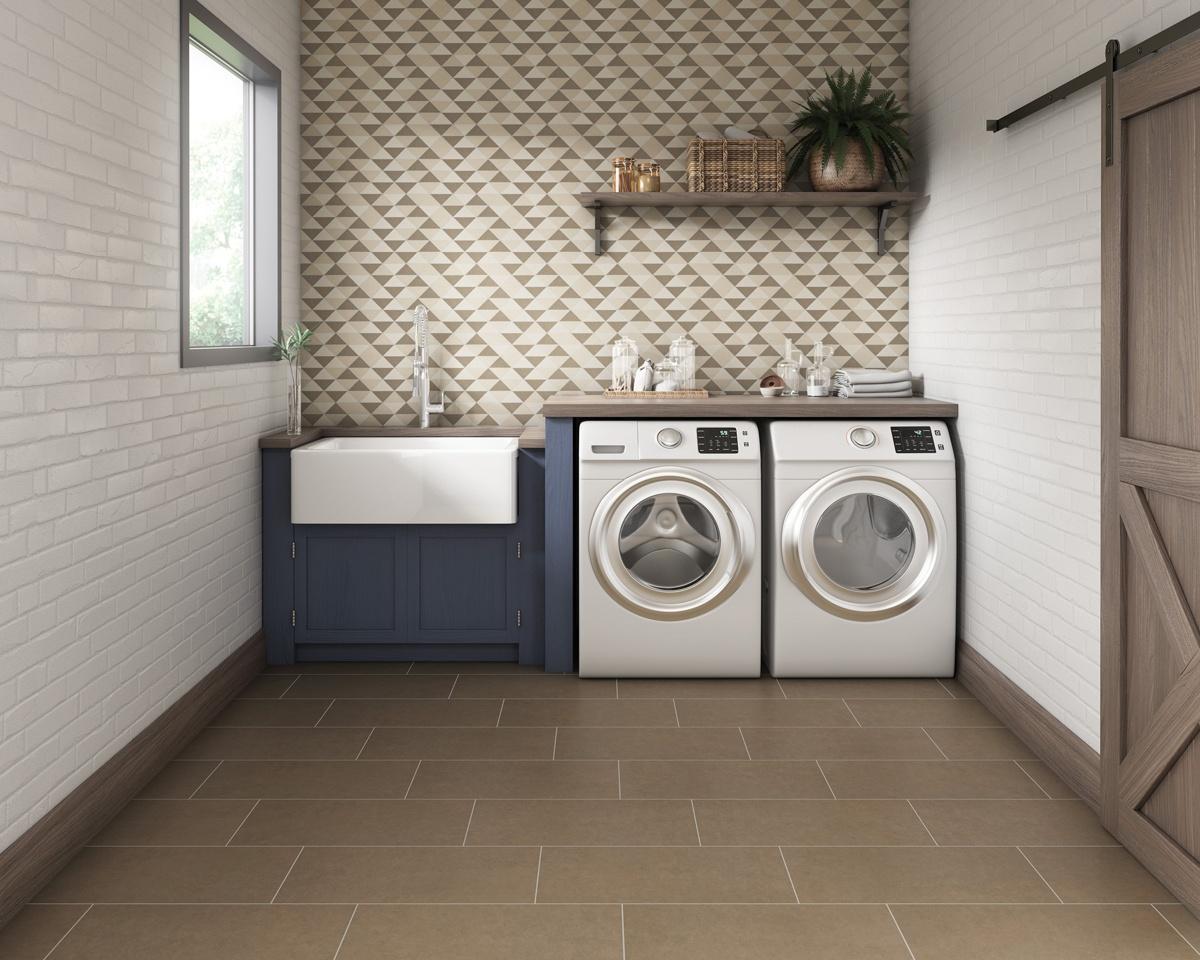 Two new series are now available from Trends in Wood!
◆
We're excited to announce the addition of two new collections to the Trends in Wood product line: Isle of Palms and Summerside!
The Isle of Palms collection highlights the unique beauty of Acacia hardwood with its charming colors and handscraped detailing. This series features engineered planks that are 3/8" thick and 5" wide. Isle of Palms is available in a six-color palette that ranges from light and airy tones to rich browns to elegant, refined grays. The handscraped finish of this collection enhances its sense of warmth and craftsmanship, making it a beautiful addition to any home.
The Summerside White Oak collection features a wirebrushed finish that adds a touch of distinctive texture to each selection within its impressive eight-color palette. This series is comprised of engineered planks that are 1/2" thick and 6 1/2" wide. The wide format creates a sense of openness in a room and also works beautifully to showcase the texture of the wood.
To learn more about these new engineered hardwood collections, visit www.trendsinwood.com or contact your Jaeckle Distributors TM!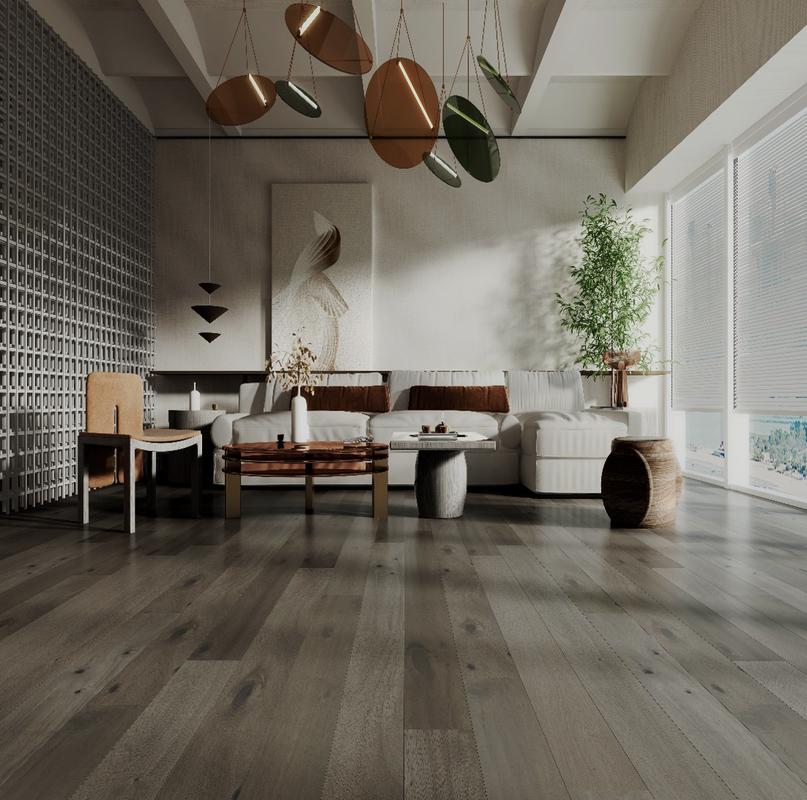 Aria Vent modular air vents have joined the Jaeckle Distributors product lineup!
◆
Aria Vent products are now available through Jaeckle Distributors!
Sleek, minimalist vents from Aria offer a subtle upgrade to any home. Easy to install and compatible with a range of flooring materials, these vents are built to complement any design. Aria's vents can be adapted to many surfaces for a custom matching look, providing a stylish alternative to traditional grille vents.
For more information on this new addition to the Jaeckle offering, contact your TM!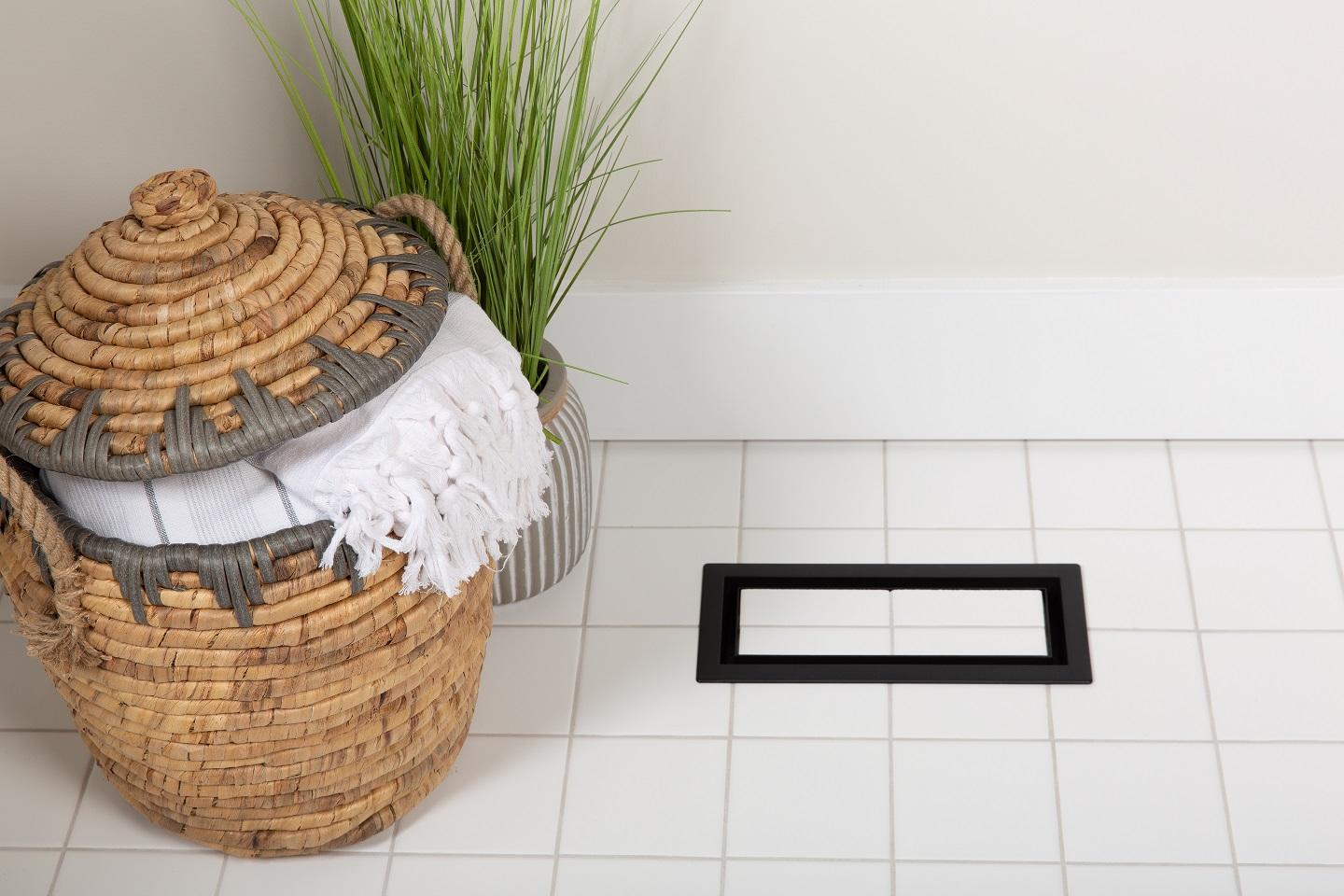 New Trends in Ceramic mosaics are now available!
◆
The Trends in Ceramic mosaic selection has been refreshed with a number of new styles!
These updates to the Trends in Ceramic offering include a number of glass and stone mosaics, many in neutral tones and several in bolder colors. With eye-catching shapes and beautiful patterns, these products serve as perfect accents for use on backsplashes, niches, and much more.
To view all of the new mosaics available from the Trends in Ceramic line, visit www.trendsinceramic.com. For additional information on these products, contact your Jaeckle TM!