Product Announcements
◆
Below you will find news and information about our latest product announcements. Check back regularly to stay up to date on news about our existing product lines.
Bring nature's beauty indoors with the new Ekabawood series from Trends in Ceramic!
◆
We are excited to introduce Ekabawood, the newest addition to the Trends in Ceramic Builders Edge product lineup!
Ekabawood draws inspiration from the natural patterns and coloration of wood. The collection's rustic visuals closely mimic those of authentic hardwood, bringing charm, warmth, and comfort to any space. Ekabawood combines the visual appeal of wood with the durability of ceramic tile for a flooring option that is as practical as it is beautiful.
Ekabawood is offered in two different plank formats, 7" x 22" and 8" x 36". The series includes four nature-inspired colorways, each of which is suited to a wide variety of design aesthetics.
If you are interested in seeing samples or would like more information on the new Trends in Ceramic Ekabawood collection, contact your Jaeckle Distributors TM!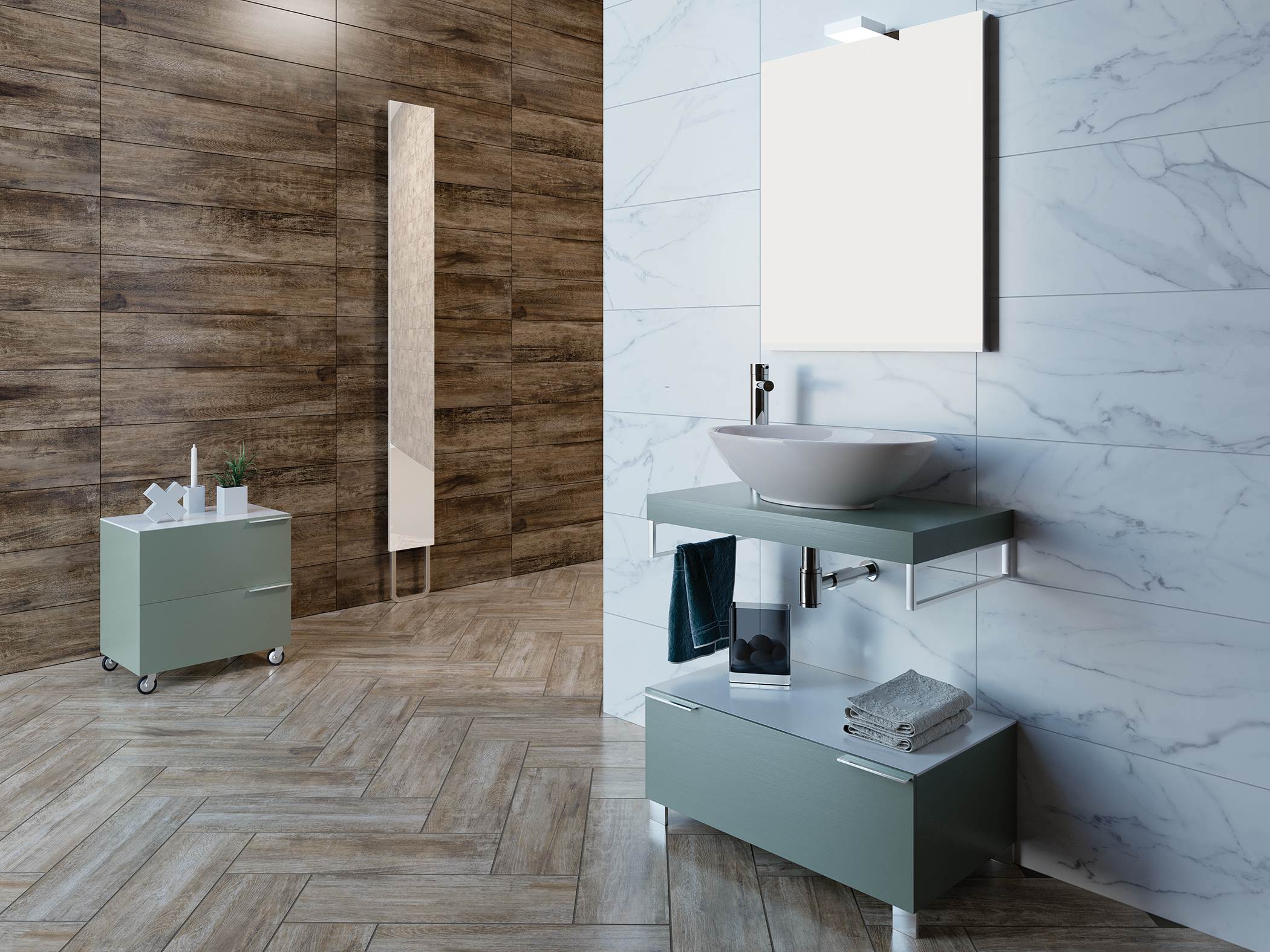 Two new Monarch & Sovereign colors are now available from Trends in Rigid!
◆
Wood visuals with distinctive color variation continue to trend in 2021, and the latest additions to the Trends in Rigid product line capture this aesthetic beautifully.
These two new color selections, Sherwood Farmhouse and Timberfox Smoke, are available in both the Monarch and Sovereign collections from Trends in Rigid. Inspired by the natural character of wood, these rigid core floors feature tasteful variations in color and tone. Sherwood Farmhouse offers warm, hand-styled natural wood tones, while Timberfox Smoke features a tasteful mix of grays, beiges, and muted browns.
For more details on these new Trends in Rigid products, visit www.trendsinrigid.com or contact your Jaeckle TM.
New from Trends in LVT: The Miracle Collection!
◆
We're excited to introduce Miracle, the latest collection to join the Trends in LVT product line!
This new extra heavy commercial LVT series features glue-down planks that measure 7.25" x 48", are 3mm thick, and feature a sturdy 28mil wear layer. Miracle is available in six wood visuals that range from warm browns to cool grays, and each style is embossed in register for enhanced realism.
Miracle also offers a great deal of design flexibility. Each of the offering's colors are stunning alone, but the visuals of this collection have also been specially developed to coordinate with the colors of the Trends in Carpet Metaphor series. For projects requiring both glue-down LVT and carpet tile, these coordinating products pair together flawlessly.
For more information on these new products, visit www.trendsinlvt.com or contact your Jaeckle TM!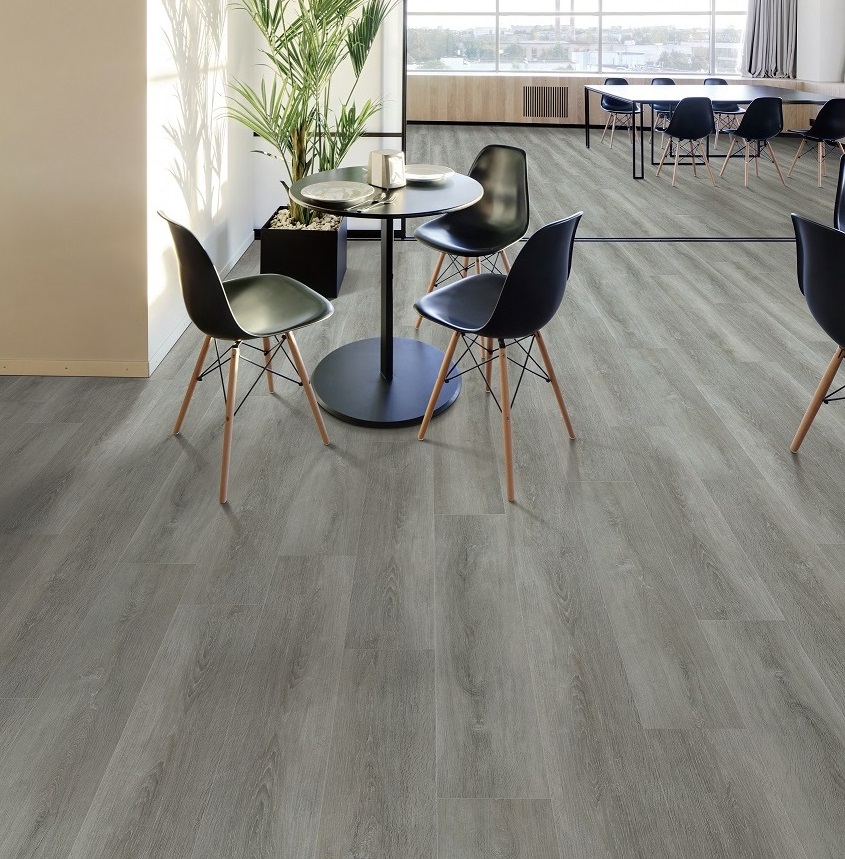 Introducing Sawmill Road, a New Glue-Down Collection from Trends in LVT!
◆
A new glue-down LVT series, Sawmill Road, has joined the Trends in LVT lineup!
Sawmill Road is a heavy commercial glue-down LVT product that features a 20 mil wear layer. Each Sawmill Road plank measures 7.25" x 48" and offers gorgeous wood look visuals that are embossed in register for added realism.
The graphics of this new collection look incredible standing alone, but for additional design inspiration, the color palette of Sawmill Road has been created to coordinate with the Trends in Carpet Intuition series. This effortless pairing makes it more efficient than ever to design a complete commercial space.
For more information on Sawmill Road and other Trends in LVT products, visit www.trendsinlvt.com or contact your Jaeckle TM.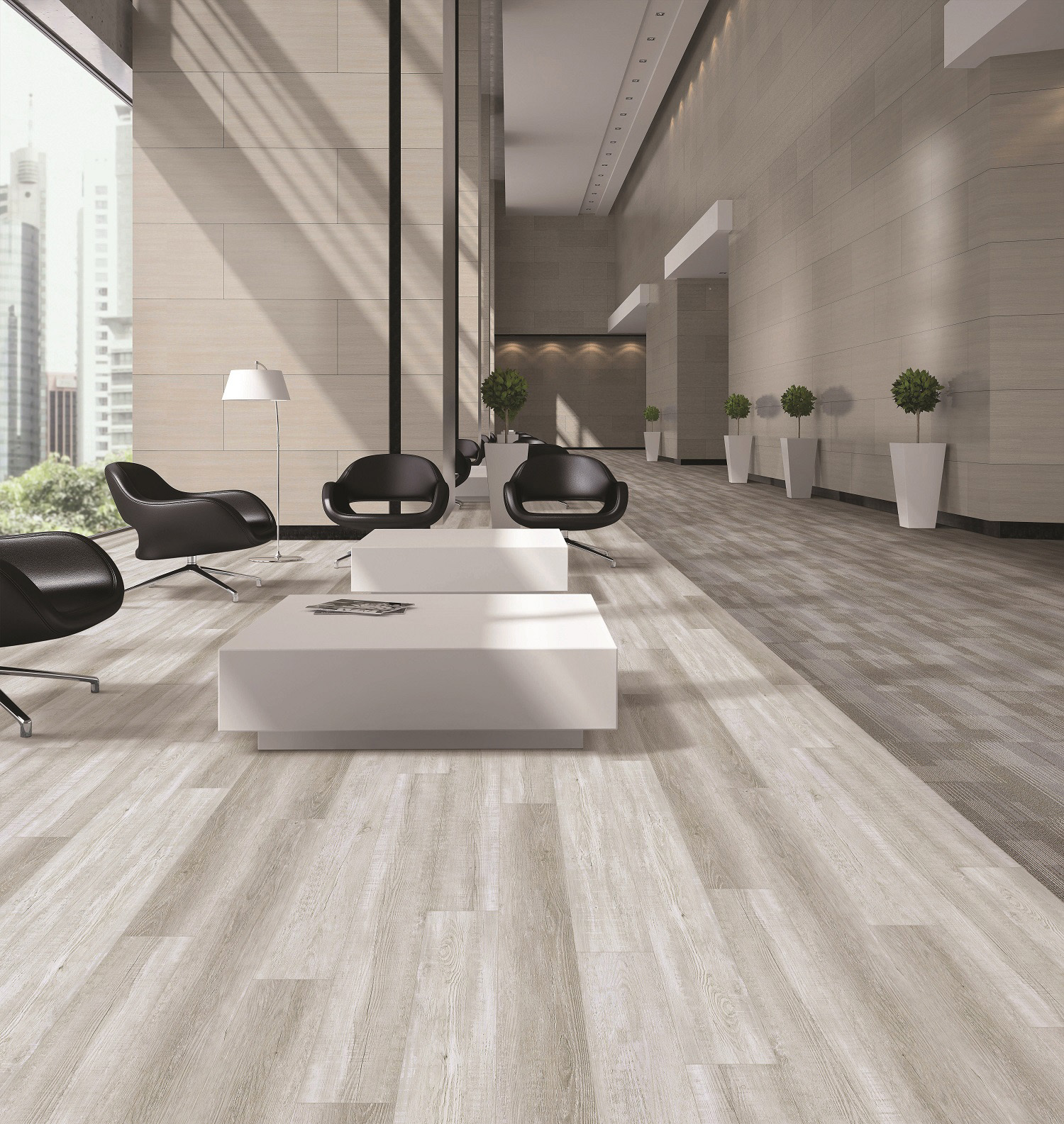 Mercier Now Available in IA, KS, and Eastern MO!
◆
We are excited to announce that the Mercier luxury hardwood flooring product line is now available through Jaeckle Distributors and Premier Tile in Iowa, Kansas, and Eastern Missouri!
Founded over 40 years ago, Mercier Wood Flooring combines a love of wood with an innovative mindset to create superior quality hardwood flooring products. High-performance finishes, cutting edge visuals, and product customization options are just a few of the many factors that set Mercier apart as a true industry pioneer.
To learn more about the Mercier product lineup, contact your Jaeckle TM.